Top Tamil magazines

Ananda Vikatan (ஆனந்த விகடன்)
One of most popular Tamil magazines published in Chennai, India. Ananda Vikatan part of the Vikatan group, which also publishes Aval Vikatan (அவள் விகடன்), Sakthi Vikatan (சக்தி விகடன்), Motor Vikatan (மோட்டார் விகடன்), Junior Vikatan ((ஜூனியர் விகடன்), Chutti Vikatan (சுட்டி விகடன்), Naanayam Vikatan (நாணயம் விகடன்), and Pasumai Vikatan (பசுமை விகடன).

Kumudam
Leading weekly Tamil magazine based in Chennai, India. The magazine featuring latest news, film, politics, photo gallery, politics, health, gossips, reviews, interviews, city information, and astrology.

Kalki Magazine
Weekly Tamil magazine published in Chennai, Tamilnadu. The magazine was founded by Indian freedom fighter and Tamil novelist Kalki Krishnamurthy.

Mangayarmalar
Monthly women's magazine published by Bharathan Publications Pvt. Ltd. The magazine covering women's lifestyle guides, beauty tips, health, fitness, celebrities, vacation spots, best clothes, makeup, accessories, and more.

Galatta Cinema
Leading South Indian movie magazine founded in 2007. The magazine covering film related news in Tamil including Tamil movie reviews, Tamil actors, Tamil actress, Telugu actors, Kannada actors, Malayalam actors, photo gallery, and more.

Tamilan Express
Tamil news magazine on politics, cinema, medicine, astrology, and more.

Puthiya Thalaimurai (புதிய தலைமுறை)
Weekly Tamil-language magazine published by New Generation Media.

Thuglak (துக்ளக்)
Weekly news magazine published by Bharathan Publications.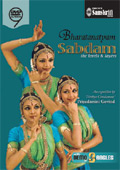 Nilacharal.com
Weekly bilingual (Tamil & English) e-magazine covering news, poem, story, movies, music reviews, picture, and business.

Nakkheeran
Popular magazine contains articles about Tamil cinema, politics, cine stars, Tamil actors & actress, Interviews, and more.

Chennai Online
South India's one of the most popular online source for news and entertainment, featuring latest news on Chennai, business, sports, movies, astrology, shopping, classifieds, jobs, and more.
Cinema Express
Tamil cinema magazine.

Behindwoods.com
The leading source for Tamil songs, actor, actress, movie, news, kollywood, cinema, Tamil videos, Tamil movies download, galleries, trailer, and more.
Koodal.com
Popular Tamil entertainment web portal covering Tamil movie reviews, Tamil actor and actress photo gallery, Tamil recipes, literature, greetings, and more.
See also
Malayalam magazines